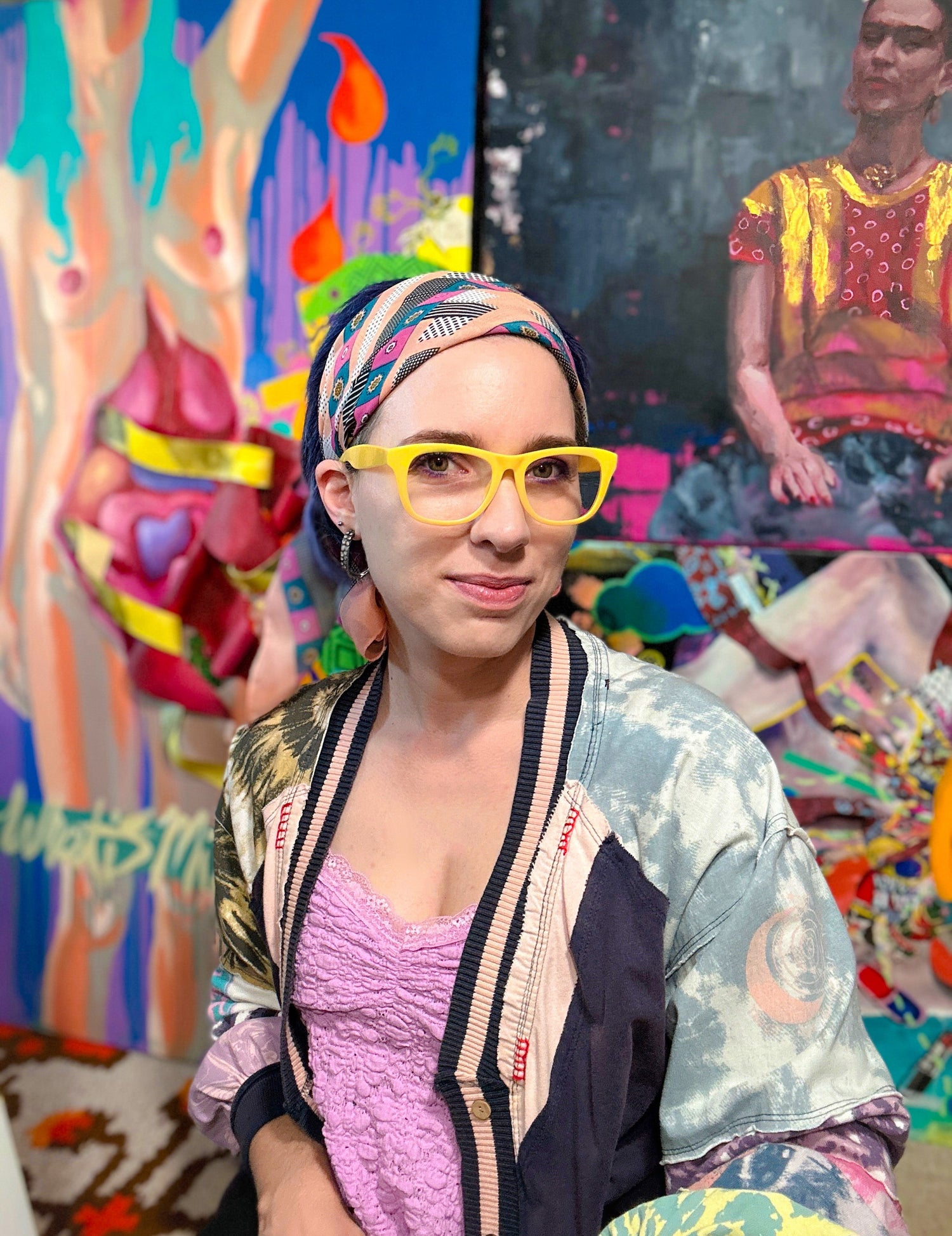 About Lynell
Lynell Ingram is a fine art mixed-media painter and experimenter from Arlington Heights, IL, who earned her BFA from the Milwaukee Institute of Art & Design.  She works with feminine figures combined with symbolism and colorful surrealism to visually discuss cultural impacts on women's mental health.  
Lynell's paints about how she has been affected by mental health struggles and where they overlap with the experience of existing in this society as a woman in a more universal way.  Her work picks at expectations from personal relationships, community pressures, questions of bodily autonomy and rights, and cultural gender roles that leave few unscathed in influencing who we become and how we experience life.  
15 years spent working in graphic arts and illustration allow Lynell to bring a touch of illustrative storytelling to her work. She is listed in the Where Are The Women Artist's women's artist directory, published in Kilter Magazine and the Daily Herald, and has exhibited work in multiple Chicagoland galleries, including most recently, 'Windows to the Inside: Expressions of Mental Health,' with Woman Made Gallery in Chicago, IL, and a solo exhibit of 'The Inspiration Project,' at Prospect Heights Public Library.